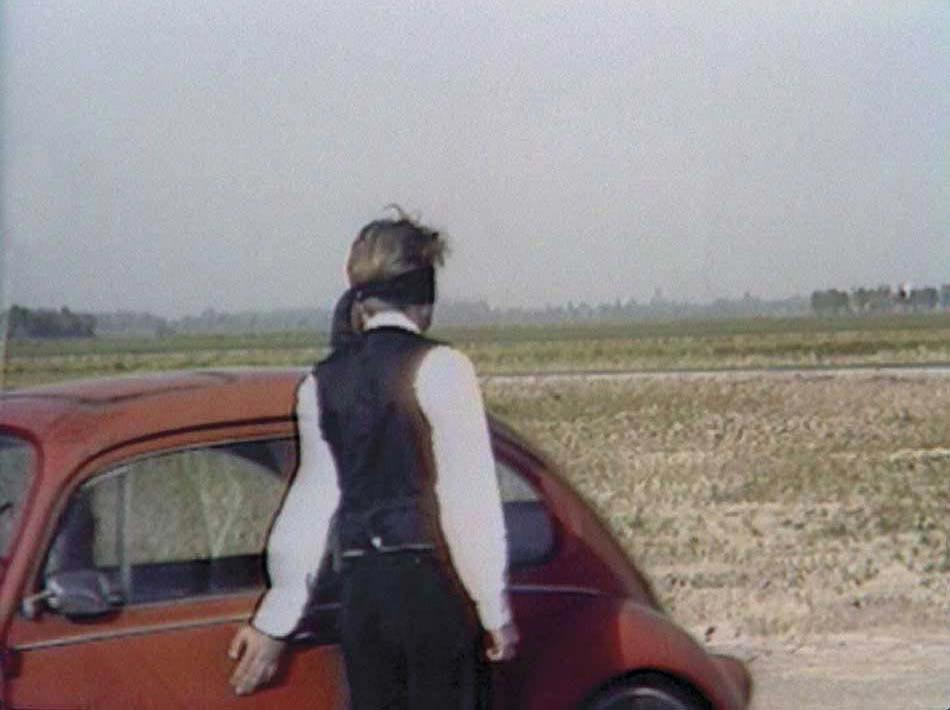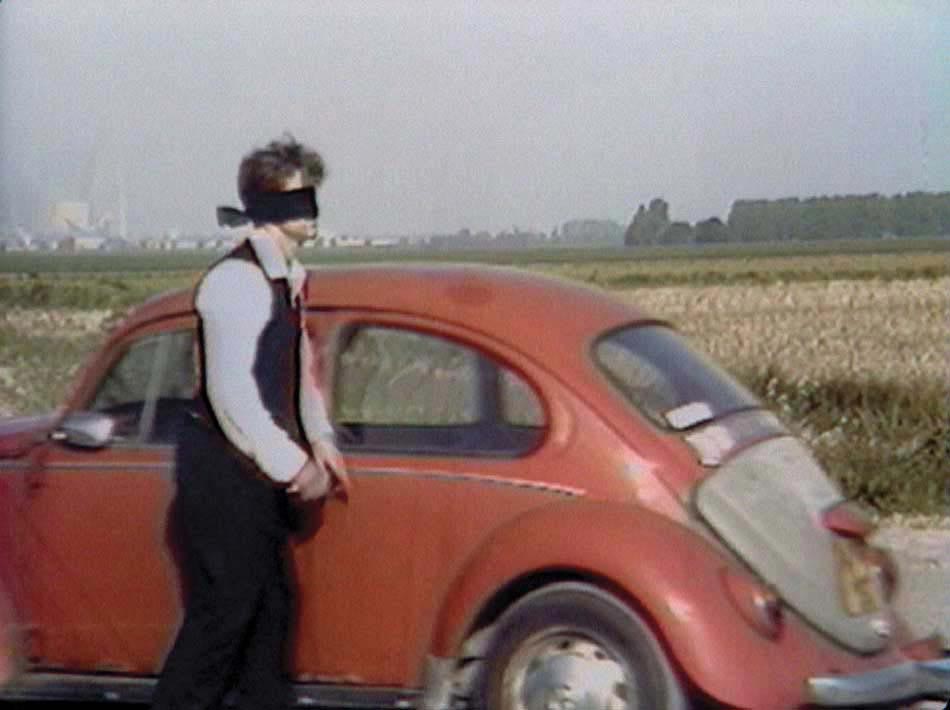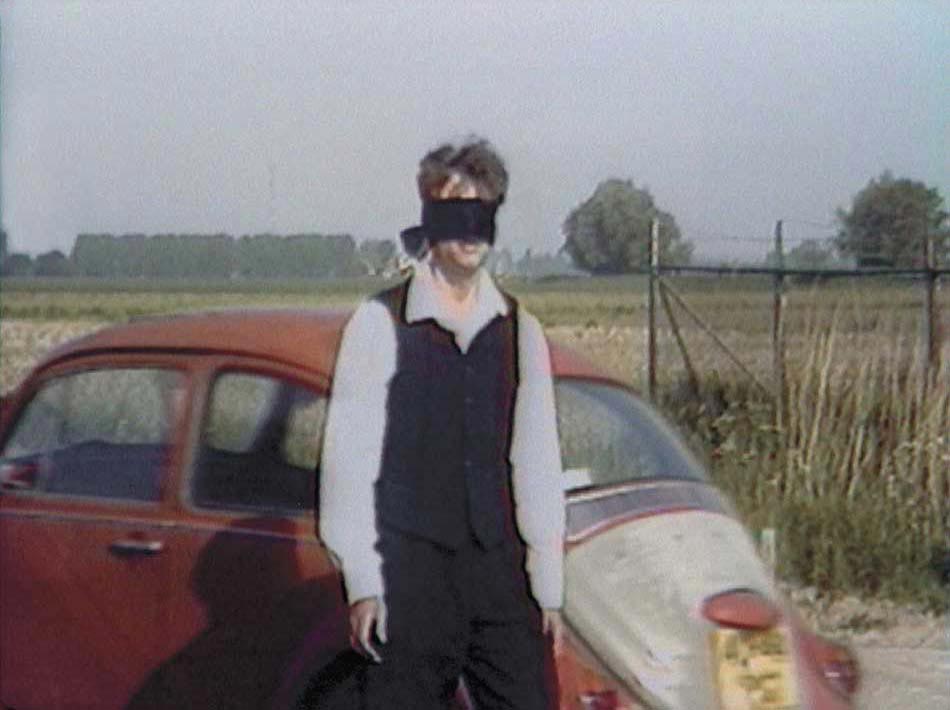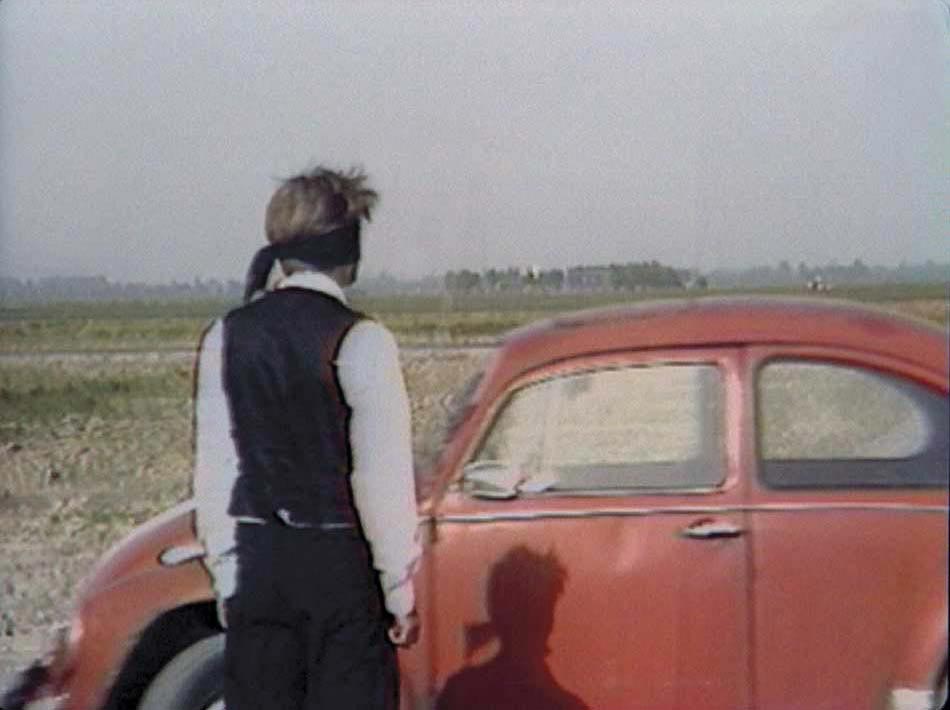 40-44-PG, 1993
35mm film, color, sound, 3 min 1 sec (originally with a tube camera on U-matic low band)
Edition of 6 + 1 AP
The performance, recorded on film, was repeated one year later during the AVE festival as an illegal action in the city center of Arnhem.
The car drove around in circles with no driver in it. The wheel was tied with a rope and there was a brick on the pedal. I walked around blindfolded, trying to dodge the car and trying not to get run over. It was a teenage game I used to do with my twinbrother Bart. I decided to reenact this pastime or rite of passage. In this performance I did the walking and Bart filmed it, enabling me to see what I could not see with my own eyes.